Discover more from bits that stick
Interesting bits that stick in my head, every Saturday
Cyber insects, GPT-4 executes code, artificial seas, & more
Hi! Here are some bits that stuck with me this week.
---
Scientists insert electronics into insects, who then grow around them with no discomfort (as compared to doing this after they exit the cocoon), and can serve as for example organic carries for sensors.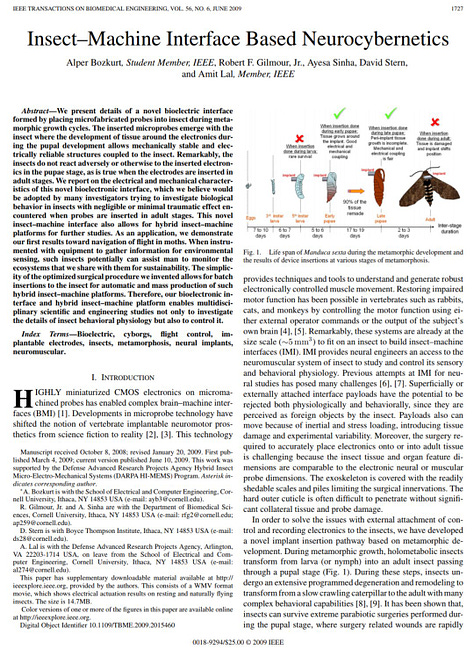 ---
Ethan Mollick continues to do great showcases of GPT-4's capabilities. These tweets are on Code Interpreter, an addon that allows GPT-4 to write and execute its own Python code, and use and/or show you the results. Worth keeping in mind that all ChatGPT Plus users will have access to this in the coming days.
---
Wendover put out a great video documenting the rise of Bukele in El Salvador, capturing the nuance of the situation.
---
At the end of an interesting podcast episode with Bryan Caplan and Richard Hanania where they talk about the right and the left, Bryan mentions an interesting concept, Social Desirability Bias (SDB), and how it relates to him being in favor of free markets. SDB means doing things that sound good (and aren't necessarily good), and avoiding things that sound bad (and aren't necessarily bad). Bryan says that the problem with government is it is prone to both sides of this bias, whereas markets do the latter category (here bad-sounding things being good means that they're things people want but don't admit to wanting).
---
Noah Smith writes a great post addressing the EV question(s).
---
Scientists found 62 new moons of Saturn (bringing the current total to 145). This goes to show how despite this being "our solar system", we are still a one planet species with little awareness of our cosmic neighbourhood. People like Elon talk about colonising the other planets to not have all our eggs in one basket, which makes sense, but personally I'm more excited about expanding our awareness across our solar system, like we've done on Earth with horses → boats → trains → telegram → radio → internet → GPS.
---
Great post on why (and where) we should be making new seas, how it's easier than it might sound, and what benefits it might have (both for humans and for climate change).
---
Hope you found these bits interesting! Subscribe for free to receive more bits every Saturday.